Life Science Solutions Index
Enquiries
If you have any questions about products featured on this site, or on products that you cannot find on this site, please contact us and we will be happy to assist you in any way that we can. We have a team of technical sales specialists who are waiting to hear from you!
Contact Us
Purification and Downstream Processing
Current trends and expertise in microbial and mammalian cell monoclonal, mRNA vaccines and therapeutic manufacture have led to the adaption of diatomite, DE (diatomaceous earth) filter aids for use in downstream purification strategies for cell removal, cell polishing and purification. Check out the downstream processing technologies.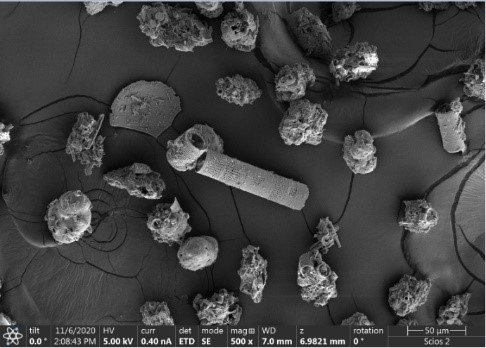 DE is applied to the fermentation broth in powder form - consisting of purified diatoms (skeletal remains of single cell algae composed primarily of Siliceous structures which are extremely porous, resulting in excellent filtration capabilities), and removed by filtration.
Depth filters (lenticular filters) have been used for cell removal but their low solids capability necessitates the use of ever-greater area filters. This has a substantial cost and commodity recovery effect. By integrating DE and single-use filtration technologies (SUT), we can create a complete solution for handling powder DE and removing it from the filtration system while keeping it contained in a SU system, reducing cleaning processes and validation challenges. Find out more information on single use filtration.
Purification and Downstream Processing
1 items found
Downstream Process Challenges

DE (Kieselguhr) has long been used in beer filtration, but using it in heavily regulated and sensitive processes is difficult because the standard grades of DE are simply too volatile and of insufficient purity from source to source. As a result, to meet the challenge, a highly purified DE that meets USP monographs was created.

Enquire about this product

View details

PurifiDE® XG

The PurifiDE® range of Purified USP-NF Diatomaceous Earth Filter Aids called "Bulk Pharmaceutical Excipient Filter Aid" (BPEFA) have been created for use (21 CFR Part 210.3) in the filtering of human and animal drug products via chemical or biological routes. PurifiDE® XG BPEFAs are manufactured in accordance with cGMP Practices for Bulk Pharmaceutical Excipients (USP40-NF35 <1078>).

Enquire about this product

View details